Posted on
If you are planning on visiting a Ryokan (traditional Japanese Inn), Onsen (Japanese hot spring) or one of Japans infamous summer music festivals (Fuji Rock anyone?) you may find yourself faced with the imminent prospect of wearing a yukata. A yukata? Wait, what is that exactly and how is it different from a kimono? Lucky for you we just happen to have an entire blog article devoted to the topic 'kimono vs. yukata'. Ok now back to our original topic, how to wear a yukata.
As you may already know a yukata is an informal style of traditional Japanese clothing which can be worn in a similar way to western athleisure, for example: to the pools, for evening walks around the park or for casual trips into town. Yukata are worn by both men and women, are normally made from easy-care cotton, hemp or polyester. Yukata often feature bright fun prints and patterns and are cut in a loose casual way with shortened sleeves. Because yukata are relatively inexpensive, especially compared to traditional silk kimono, the colours and patterns used for the fabrics are often light-hearted and trendy compared with more formal kimono.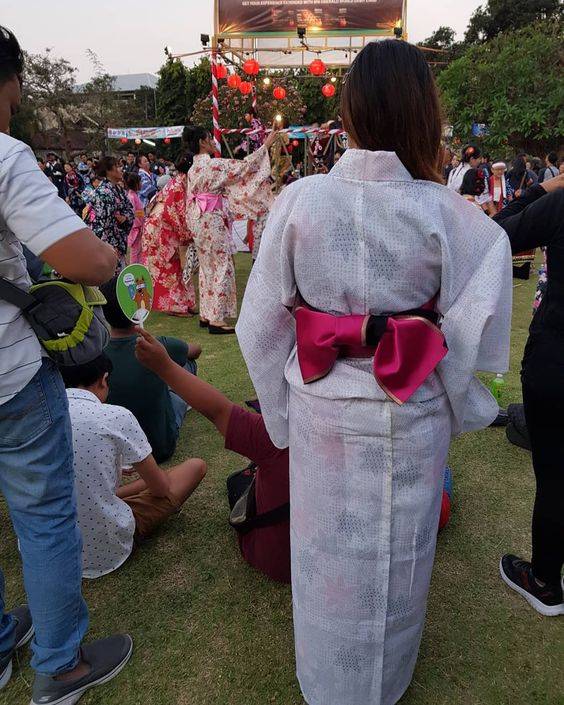 Summer is the time for wearing yukata!
- Image curtesy of Pinterest
Btw, if you're looking for a cool modern style of yukata you should check out Rumi Rock. In the brand's online shop you can find yukata printed with all sorts of fun, pop-culture influenced graphics as well as trendy accessories such as metallic obi belts and geta sandals made out of coloured perspex. Just the stuff to help you stand out at the Fuji Rock music festival we think!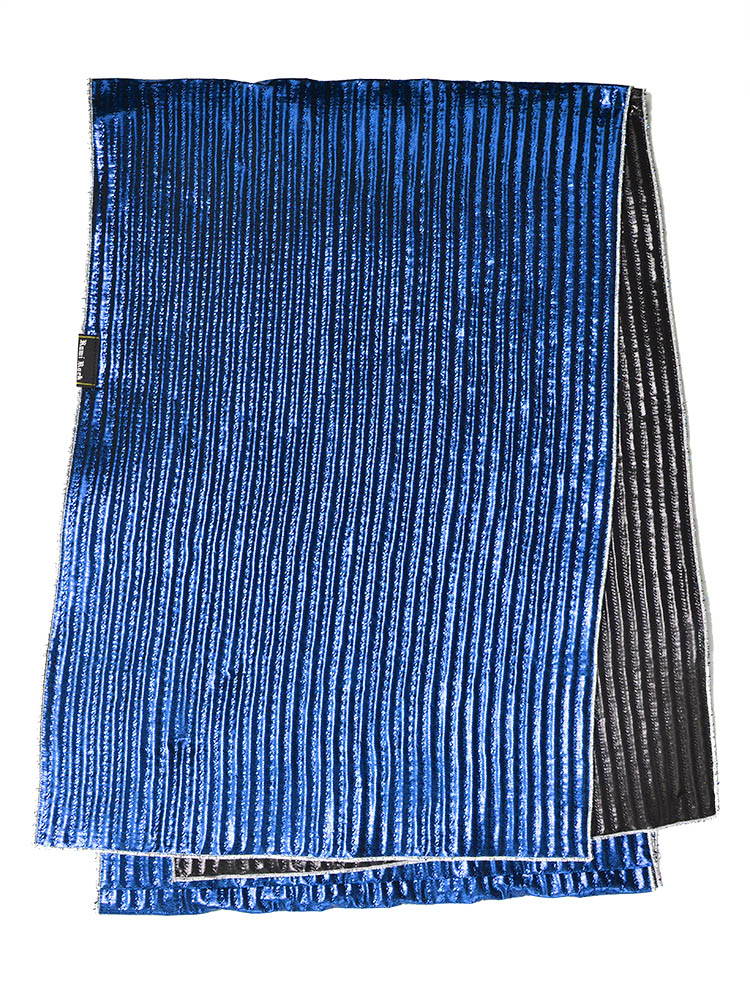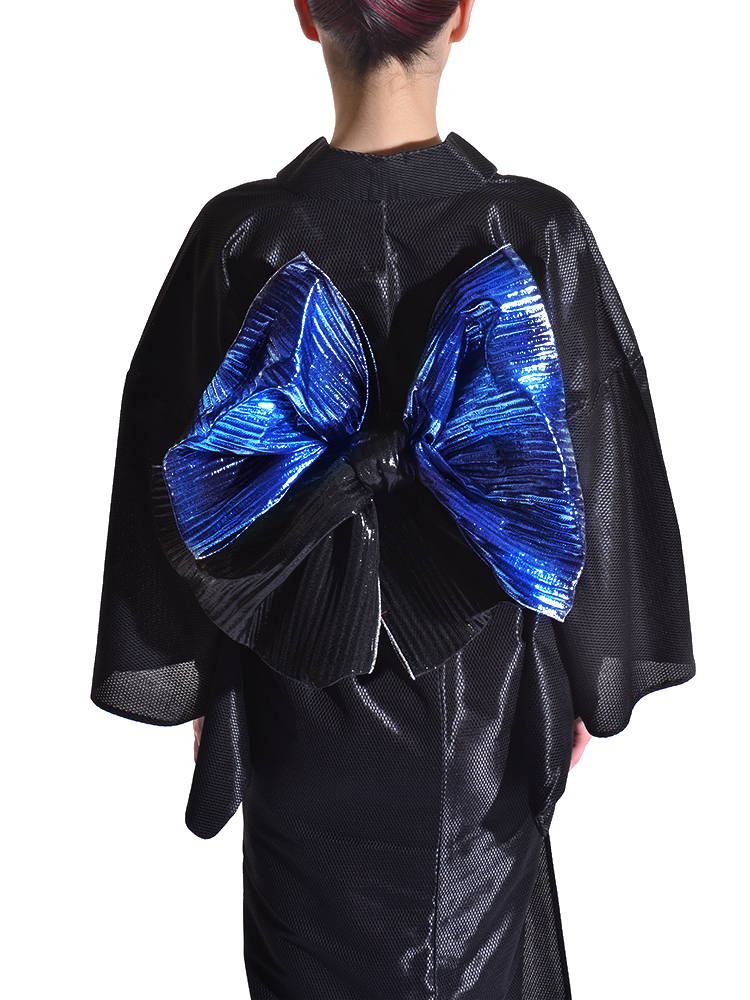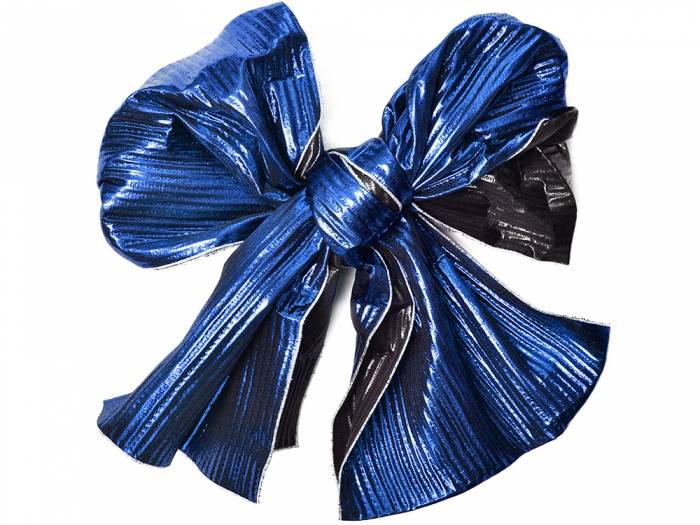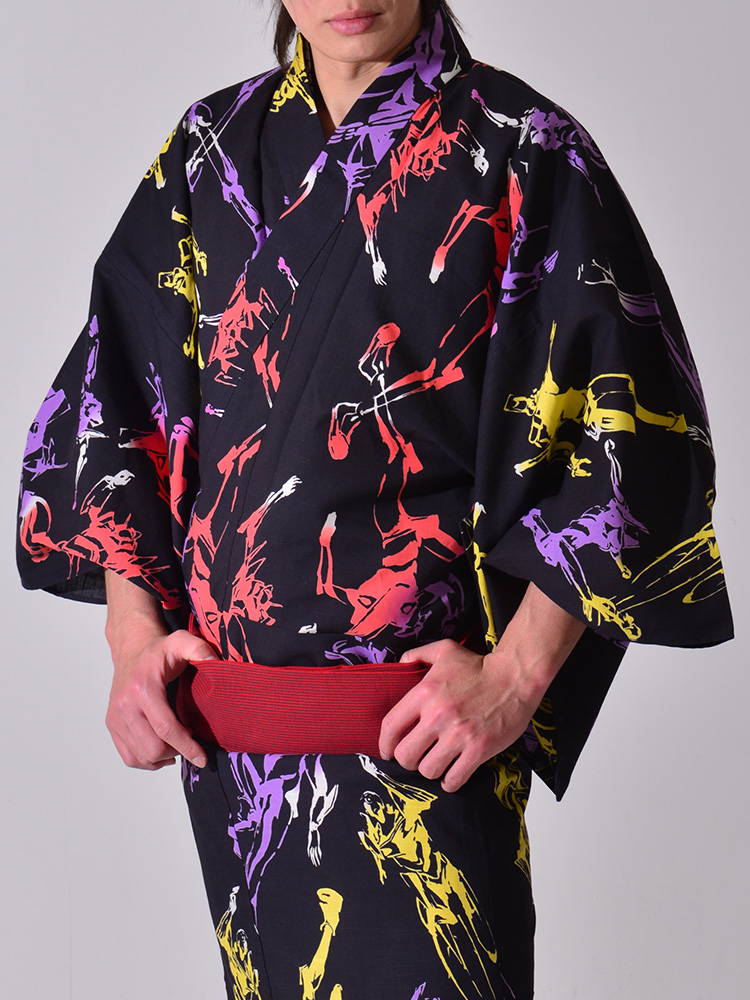 "An increasing number of designers are choosing to steer away from strict rules to appeal to modern wearers. The kimono and yukata are now being re-envisioned in a multitude of settings, from street to high fashion." - Tokyo Creative
So back to our original topic, how to wear a yukata! Because a yukata is far more casual than a full traditional Kimono outfit, the rules for how to wear yukata are also more relaxed. In terms of the general outfit, you can wear yukata with traditional Geta sandals (but please don't wear more formal Zori sandals) but you can also wear a yukata with flip flops or sneakers. As we said, yukata is far more informal and there are waaay fewer rules about how to wear one than with a traditional kimono outfit.
How To Wear a Yukata Kimono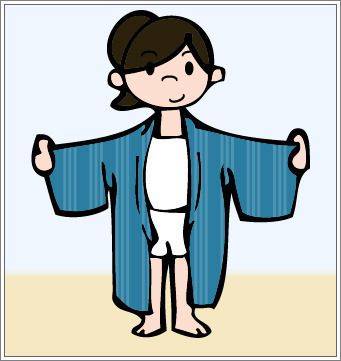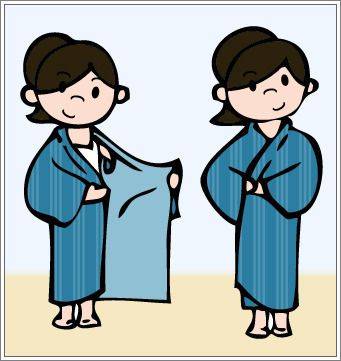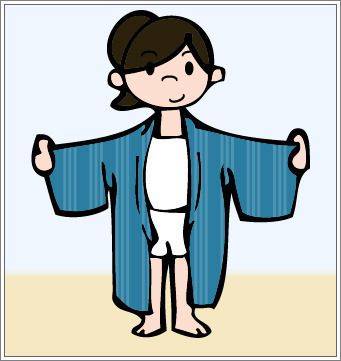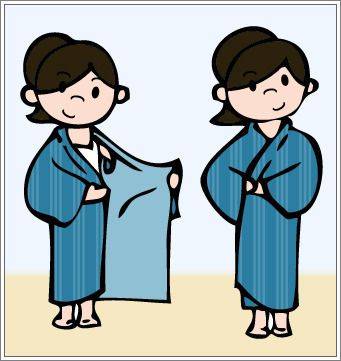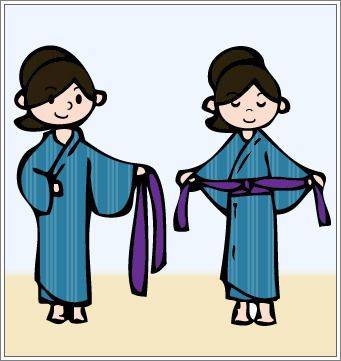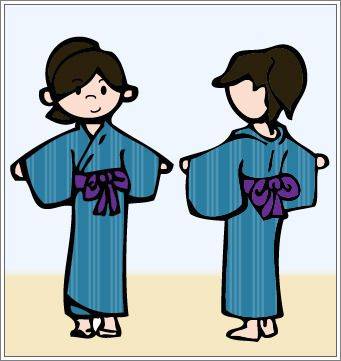 Make sure you close your yukata left over right!
The yukata should fall just above you ankles which means you may need to fold the fabric at the waist and tuck it in to adjust the length. Once the perfect length has been achieved you can tie the yukata closed with a cord, a belt or an informal obi sash.
Please remember that for both men and women the yukata is always closed with the left side folded over the top of right side. To fold it right over left is considered a bit of a faux pas as this is the way that kimono is worn to funerals in Japan!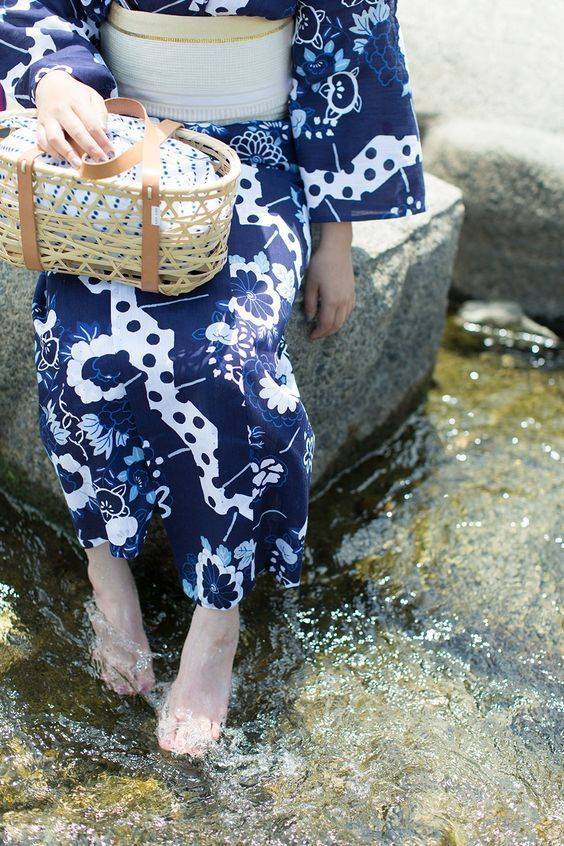 "Known as the summer kimono, a yukata is an authentic casual Japanese garment that is perfect for many festive occasions. People love its vibrant colors, affordable prices, and breathable materials. Yukatas are generally one-size and they can fit a wide range of body types due to their unique design. If you are shorter than the yukata, you can fold and hide any extras under your obi belt"
If you're feeling cold feel free to wear a jacket over the top of your yukata. If your in the mood for something more traditional you could go with a Japanese haori kimono jacketbut feel free to style the yukata with a western-style jacket if you're so inclined. Like we said, with yukata almost anything goes.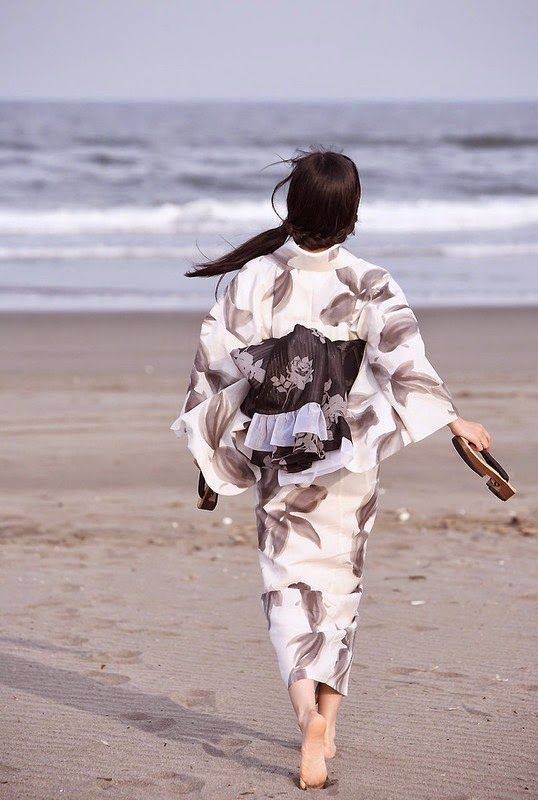 Easy breezy yukata is the perfect Summer kimono!
So we hope now you feel confidant to wear Japanese yukata this summer. With yukata you make the rules!
xoxo
Modern Archive
Follow Modern Archive on Instagram
Modern Archive is an online space for textile lovers. We're especially obsessed with everything to do with Japanese Kimonos, Ai-zome and Shibori - We write about things that we like in our kimono magazine and occasionally host pop-up events. Find us on Instagram, Pinterest or Facebook. Send us an email to hellomodernarchive@gmail (or blow us a kiss).